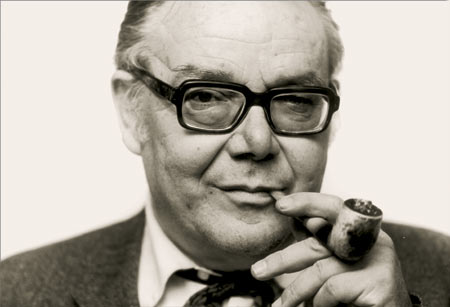 Pagliarani Elio
Pagliarani, Elio. – Poeta italiano (Viserba, Rimini, 1927 – Roma 2012). Ha lavorato nel mondo editoriale ed è stato critico teatrale del quotidiano Paese sera (1968-87). Dopo Cronache e altre poesie (1954) ha pubblicato: Inventario privato (1959); La ragazza Carla (nel Menabò di letteratura, 1960, e in volume, col tit. La ragazza Carla e altre poesie, 1962); Lezione di fisica (1964; nuova ed. Lezione di fisica e fecaloro, 1968); Rosso corpo lingua (1977); Esercizi platonici (1985); Epigrammi ferraresi (1987); La ballata di Rudi (1995); Epigrammi (2001); Tutte le poesie 1946-2005 (2006).
È stato tra i principali esponenti della neoavanguardia (comparendo tra l'altro nell'antologia I novissimi, 1961), all'interno della quale ha occupato tuttavia una posizione autonoma e personale. La sua poesia, non priva di toni populistici e crepuscolari, nasce dalla cronaca e dalla vita quotidiana; prosa, inserzioni dialettali, collages di vario tenore sono gli ingredienti del suo stile. Curatore con W. Pedullà dell'antologia I maestri del racconto italiano (1964), autore con G. Guglielmi di un Manuale della poesia sperimentale (1966), P. ha anche pubblicato testi teatrali (Le sue ragioni, 1960; La bella addormentata nel bosco, 1988) e ha raccolto nel volume Il fiato dello spettatore (1972) alcuni dei suoi scritti sul teatro. Ha fondato e diretto la rivista di letteratura e informazione Periodo ipotetico (1970) e il semestrale letterario Ritmica (1988).
---
ALCUNE POESIE DELL'AUTORE
da Inventario Privato:

Che ci portiamo addosso il nostro peso
lo so, che schermaglia d'amore è adattamento,
guizzo, resistenza necessaria perché baci
la nostra storia i nostri uomo-donna
non solo all'ombra dei parchi
l'imparo ora, forse.
Oh, ma scompagina come il vento
freddo di viale Piave i giorni scorsi, e spaura,
quanto di me non solo porto
sulle spalle, ma mi tocca travasare
adattare al tuo fusto flessibile
e scontroso.
Io che speravo
necessario e sufficiente solo il fiore
che affiora, tocco con le carezze oltre che il tuo
fusto flessibile lo specchio la certezza
di come sia insufficiente il mio amore
per la tua capacità di comprenderlo,
per la tua capacità di comprenderlo
come sia immane il mio bisogno d'amore.

T'ALIMENTA LA GIOIA
T'alimenta la gioia perché divampi
col tuo sorriso il volto:
è pura gioia
che riscatta il marchio del pallore
il sangue cittadino, dà vigore
di fuoco alla tua vitalità.
Quante ore d'ufficio e quanti giorni in questi anni
d'ufficio fanno il totale della giovinezza ?
Non so quanta saliva ha da secernere
la ragazza incollando francobolli, so
che cosa bruci per tenere in luce
te soave e i capricci.

BASTA CHE TI SFIORI
Basta che ti sfiori nella nuca
un momento con gli occhi quando brillano
i bambini si voltano a guardarti
avvertono la tua presenza.

TI DICEVO AL TELEFONO
Ti dicevo al telefono(di cui
più mi prendono le pause, gl'imbarazzi
docili, e se ci udiamo respirare)
ti dicevo al telefono un amore
che urge, e perché.

E' DIFFICILE AMARE
E' difficile amare in primavera

Come questa che a Brera i contatori
Geiger denunciano carica di pioggia
Radioattiva perché le hacca esplodono
Nel Nevada in Siberia sul Pacifico
E angoscia collettiva sulla terra Non esplode in giustizia.
Potrò amarti
dell'amore virile che mi tocca, e riempirti
se minaccia l'uomo
sé nel suo genere ?
O trasferisco
in pubblico stridore
che è solo nostro, anzi tuo e mio ?

RARO E CARO MOTO
Raro e caro moto d'amore
verso di me la tua speranza
che io ti conoscessi in trasparenza
e sapessi tradurtelo.
sei rimasta delusa e giustamente;
io presuntuoso e soprattutto insufficiente:
ma tu che hai fatto perch'io ti conoscessi ?

E' GIA' AUTUNNO
E' già autunno, altri mesi ho sopportato
senza imparare altro: ti ho perduta
per troppo amore, come per fame l'affamato
che rovescia la ciotola col tremito.
---
(English)
Elio Pagliarani (25 May 1927 – 8 March 2012) was an Italian poet and literary critic, who belonged to the avant-garde Gruppo 63 movemement. He was born in Viserba, near Rimini.
Pagliarani graduated in Politics Science at Padua, and in the 1940s he moved to Milan where he worked as a journalist and as a teacher. In the 1960 he moved to Rome. In the 1950 he worked for L'Avanti! and, from 1968, as theatre critic for Paese Sera.
His most renowned work is the experimental poem "La ragazza Carla", published in 1960. Pagliarani's poems usually deal with realist themes, such as work, economics, and the lower classes.
In 1971 he founded the magazine Periodo Ipotetico, and later he also worked for Nuova Corrente. Starting in 1988 he was editor-in-chief of the poetry magazine VIDEOR. La ballata di Rudi won the Viareggio Prize for poetry in 1995. He died in Rome in 2012, aged 84.
---